Eugyppius | 30 July 2022
Bittet, dann wird euch gegeben [ask then you will be given].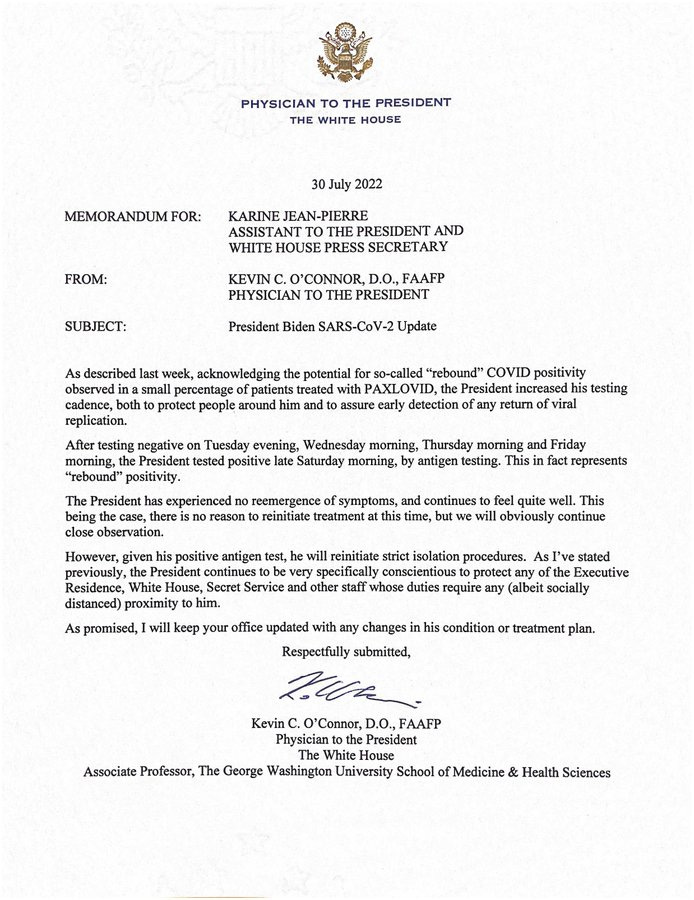 We asked that Paxlovid rebound not fail us now, in this our hour of deepest need, and ye gods, Biden has tested positive again.
How common is Paxlovid rebound anyway?
Maybe if you test as autistically as Biden and Fauci do, it'll turn out that basically everybody rebounds.