EMF Analysis | 19 Feb 2016
On February 6th, I had the opportunity to speak at TEDxBerkeley. The title of my talk was "Wireless Wake-Up Call." I discussed the health effects related to the explosion in wireless technology the past few years, along with solutions that can help everyone. Within the presentation, I also talked about how we can develop technology that is much safer for humanity. Here is the video:
[youtube https://www.youtube.com/watch?v=F0NEaPTu9oI?enablejsapi=1&autoplay=0&cc_load_policy=0&iv_load_policy=1&loop=0&modestbranding=0&rel=0&showinfo=0&playsinline=0&autohide=1&theme=dark&color=red&wmode=opaque&vq=&controls=2&]
The following are a few pictures and experiences from that day: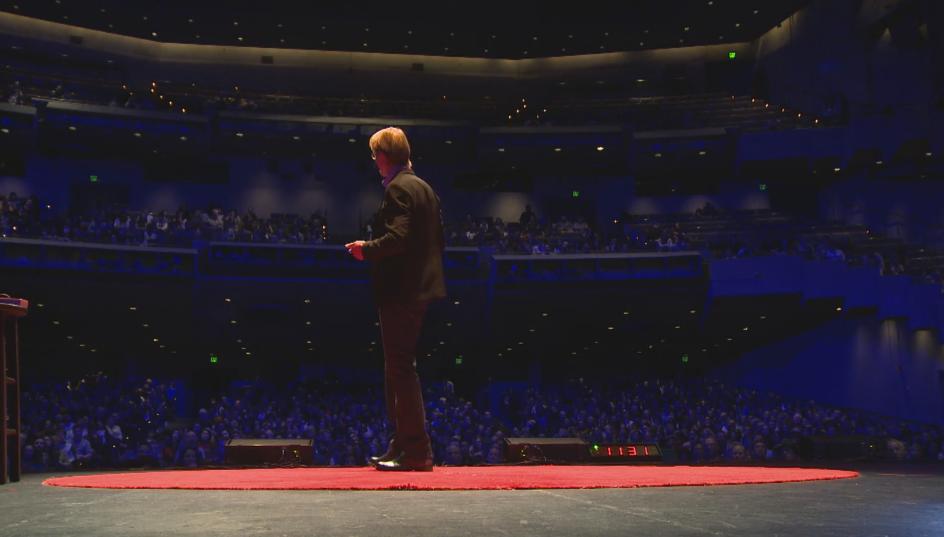 Zellerbach Hall on the UC Berkeley campus is an incredible venue. It seats 2,000 people and this event was sold-out. I was the second speaker of the day and the first couple minutes on stage were a bit nerve-racking. As you will see in my opening questions, there was an uncomfortable moment for everyone (it felt like the entire room needed to pause). It happened when I asked who knew that the fine print in every smart phone owner's manual says to never put the phone within about 1 inch of the body. This is a truth that is currently taboo to discuss in our society, so few people know about it. However, once we got through this moment, the talk soon became fun and was well-received by many in the audience.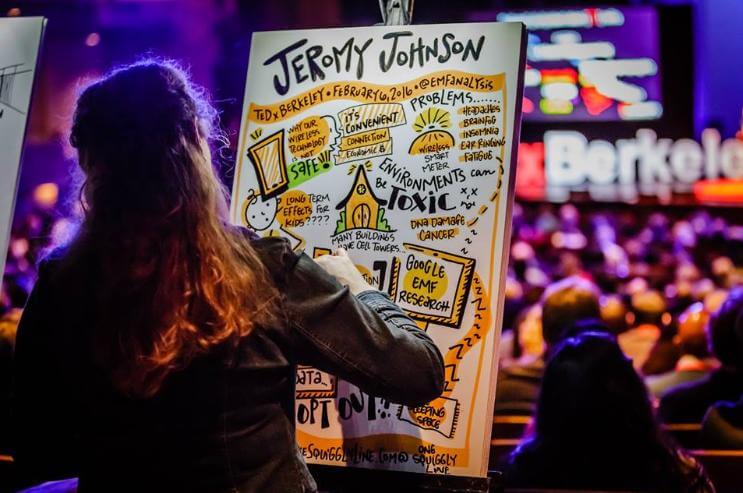 TEDxBerkeley hired artists to put each talk into images. It is such an incredible skill to do this in a short amount of time. Every speaker that day gave an amazing talk (it was so much fun to watch the other talks) and each presenter was given the painting of their talk as a gift that evening.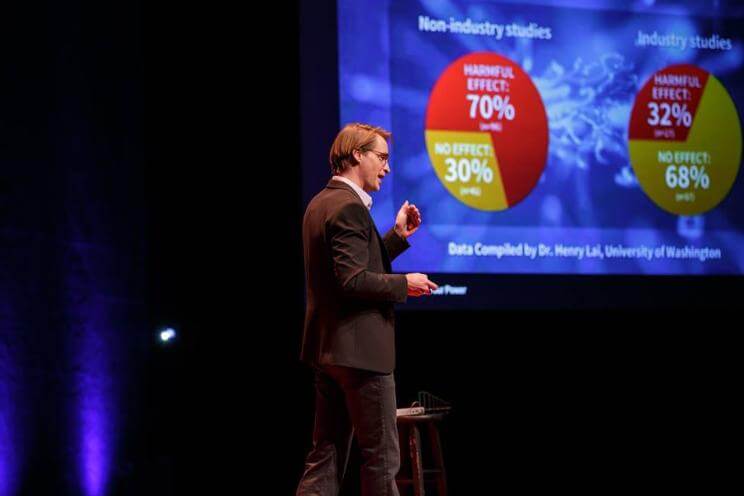 In my talk, I wanted to convey that people are indeed being harmed by this technology and that there is adequate science to show how and why this is happening. Most importantly though, I provided solutions that every family can utilize today to reduce their exposure and encouraged us all to help society wake-up. Once this happens, our technology industries will create safe products that will move our entire society toward a healthier future.